Time to die.
In the future, death is not the end. Rebecca Coles, brilliant robotic engineer, wakes one day to find her mind, her thoughts and memories, inside the very machine she was once helping to create. But what happened to her body, why is she inside this machine, and who did this to her? These are some of the questions that Rebecca must try and solve in a race against time to catch the people who did this to her, but when she finds the answers to these
questions nothing will ever be the same again.
Bex: C-Drive collects
Bex #1 to #5
Written and Illustrated by Hal Laren.
Edited by Mark Walker
Title: B.Ex C.Drive Directors Cut
Issue: 1
Cover: A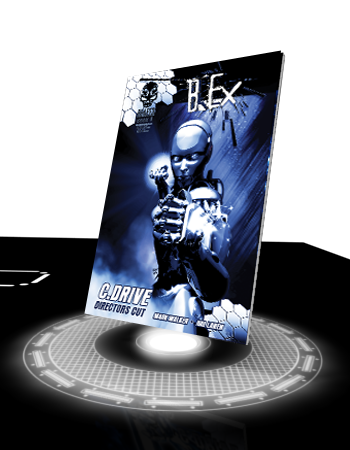 Issue 1-5 currently univalable
Issue#1 Univalable
Issue#2 Univalable
Issue#3 Univalable
Issue#4 Univalable
Issue#5 Univalable
The world is dead.
Rebecca Coles was once a brilliant scientist, but that was before her mind was downloaded into an artificial body. Now she is more than human, more than a machine. Rebecca has had to struggle with coming to terms with what she is, but she's got bigger problems now. Deadly creatures, known only a the Harvesters have descended on the earth and enslaved mankind. Hunted and alone, Rebecca must face these horrific creatures in a desperate struggle to save what's left of humanity. But she won't be alone...
Bex: Remnants of Life collects
Bex #6 to #10
Written by Mark Walker, and
Illustrated by Hal Laren
Title: B.Ex
Issue: 2
Cover: A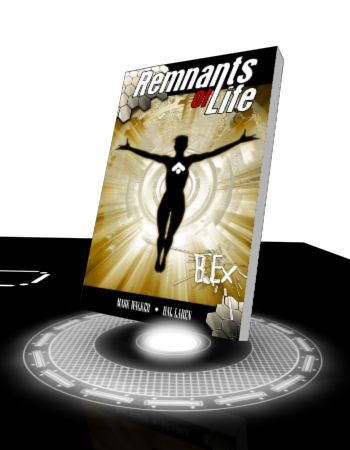 Issues 6-10 Available
Issues 6 Available in 3 covers

Issues 7 Available in 3 covers

Issues 8 Available in 3 covers

Issues 9 Available in 3 covers

Issues X Available in 3 covers

The struggle of a girl tryng to reclaim a life stolen form her after being rebuilt as a cyborg, Rebbecca Cole is Dead there is only B.ex. Join her story at the beginning.
C.Drive takes you through her first fantastic journey, the journey of discovery.
Hal Laren invites you to share in the dangers of her journey and the wonders of a new world of comics. C,Drive Written developed and produced by Hal Laren.
Title: B.Ex C.Drive
Issue: 1
Cover: A